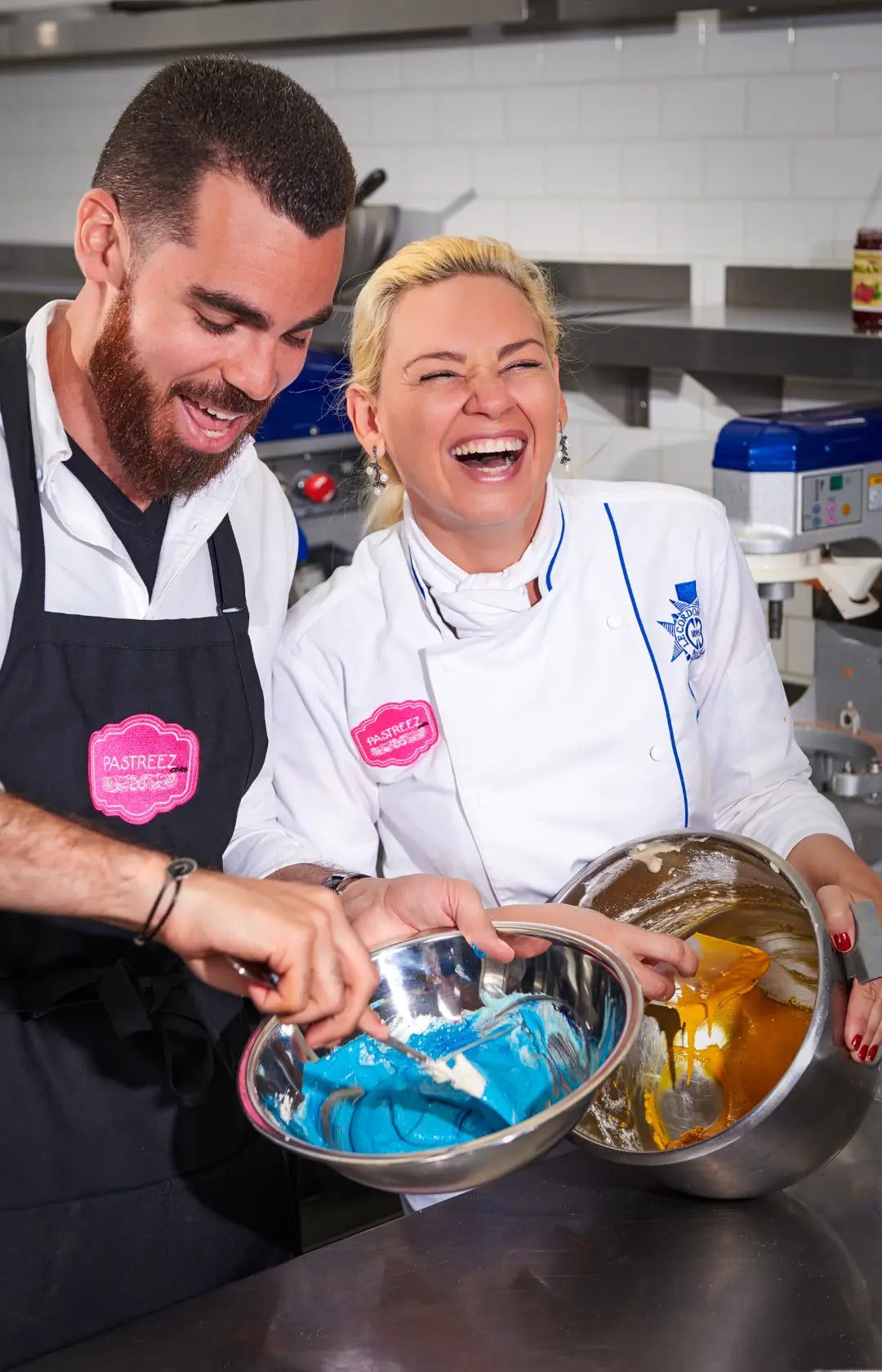 Macarons ingredients
Each macaron is under 80 calories each.
Shells: Almond flour, sugar, egg white, food coloring. Ivory color shells, like vanilla or tiramisu, are made without food coloring.
Fruity Filling: White chocolate, fruit purée, raw fruit mixed (Strawberries, blueberries, etc.). Flavor examples: Passion fruit, Strawberry, Blueberry, etc.
Creamy filling: White chocolate, chocolate chips, coffee mate (for tiramisu, coffee caramel, and all coffee flavors)
Macarons are ideal for events. Order Now, we ship fresh for your party.
SHOP NOW
Crêpes
Crêpe batter: Eggs, sunflower oil, salt, all-purpose flour, water, sugar, orange blossom, food coloring.
Crêpe filling: Fruit purée, Hazelnut spread (Nutella),
Follow the steps on the back of the packaging for best taste experience.
Crêpes ship in vacuum sealed packaging, to ensure fresh transit in the entire US.
SHOP NOW
Allergens
We take all precautions in the kitchen, but macarons & crêpes are handcrafted in the same area.
Always try carefully first for allergy purposes and risks of cross contamination.
Please refer to the ingredients list above. If you need extra help, please chat with us.